Excellent Organisation and great place to go make some new friends through Rugby.
Berkswell & Balsall RFC
2020-10-08
We received a first class welcome on our tour with great hospitality including an authentically prepared Paella in a super location. We felt very safe in terms of safety provisions laid on by our hosts with full medical support laid on in case of accidents. We stayed quite close by in Estepona in a fully equipped Hotel and our group of 20 teenagers entertained themselves with a full array of activities. I would have no hesitation recommending this to any Rugby Club thinking of taking a touring party to Club del Estrecho.
Our tour in February 2020 was absolutely amazing. We took a large group to the region and Guy looked after us brilliantly from the moment we landed. Every aspect of the tour was excellently organised and communicated to us. Guy had sorted out every detail for us which made the trip so much more enjoyable for everyone and stress free for me :-) The hotel we stayed in was great, the hospitality shown by the opposing teams was lovely and every single member of the Tour had a great time. I could not recommend these guys highly enough.
Touring Andalusia in 2017 with Rugbytourspain, Stoke-on-Trent RUFC U14s enjoyed two fantastic playing opportunities. The match against a Gibraltar Select XV was played at the Victoria Stadium. Located impressively next to the airport and in the shadow of the Rock, the stadium is often seen on TV as it hosts international football, athletics and rugby. Hospitality followed at a clubhouse on the rock with all players enjoying the setting and experience of performing at an international ground. The second and third matches took place at Holmes Sotogrande Rugby del Estrecho. Here the team got to play in a three-way tournament against the hosts from Estrecho, and a Marbella Select XV. All of the matches were evenly-contested and well-officiated, allowing for all of the touring squad to enjoy plenty of tough, exciting rugby. The generous hosts provided excellent hospitality at their purpose-built ground, giving the team a memorable send-off to the short tour of the region. The quality of rugby, level of sportsmanship, warmth of the hospitality and support from Rugytourspain made for a memorable first touring experience for all the team.
We toured with Rugby Tour Spain in 2019 as a youth rugby team. Everything we requested was accommodated by Adrian, especially the quality of the opposition he put together for us. Nothing was too much trouble, and the boys, coaching team and parents had an experience that they'll never forget. I would recommend using these guys to anyone wanting an awesome tour in a great part of the world!
Having been a Head of PE and Director of Sport at several schools over the years, as well as a senior club coach, Rugbytourspain remains my 'go to' provider. The quality of experience and attention to detail is second to none, as is the level of care and the importance they give to the safety and well-being of the players. I have experienced a number of tours with 'bigger' names in the field of rugby tours, but none come close to Rugbytourspain.
We have enjoyed touring immensely as players, coaches and teachers and we bring this understanding of the tour experience, together with lots of fun and enthusiasm, to everything we do at Rugby Tour Spain.
Our knowledge of the local clubs and schools in the area enables us to create tours that have a personal touch. We enjoy welcoming touring teams and can guarantee that you will enjoy your trip to Andalucía.
Guy Leleu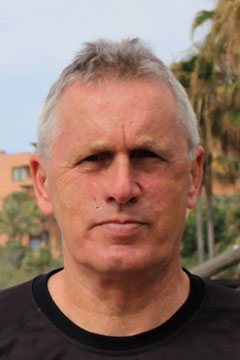 Guy Leleu has had 20 years playing and coaching experience in the UK and has continued playing and coaching in Spain.
His associations in Spain are with El Puerto de Santa Maria enjoying promotion to the national league and at Marbella where many of the players have gone to represent Andalucía and some to the Spanish national team.
During the past 5 years Guy has become increasingly involved in creating and running sports tours for clubs and schools to southern Spain. He has welcomed teams playing rugby, football, netball, hockey and basketball.
The improvement and interest in rugby in Spain particularly in this area has meant that touring Spain is now an excellent option for clubs. The creation, with his business partner Adrian Parsons, of Los Pirates – an invitational team of the best players in Andalucía – has meant that touring here is now even more attractive.
UK Playing Experience (380 senior appearances)
Pontypool
Swansea
London Welsh (240 first team games)
Rossly Park (English 1st Division)
Dunvant (Welsh 1st Division)
UK Coaching Experience
Player Coach Hampstead RFC
Middlesex County Clubs
Spanish Playing Experience
Club de Rugby Portuense (El Puerto de Santa Maria) Andalucía Champions 1999
Spanish Coaching Experience
Honours
Welsh Championship Pontypool
Middlesex County (Finalists 1990)
Captain Welsh Exiles 1991-1992
Steele-Bodgers XV
Crawshays
Voyagers Captain 1992-1994
Lord's Taverners
Public School Wanderers
Ade Parsons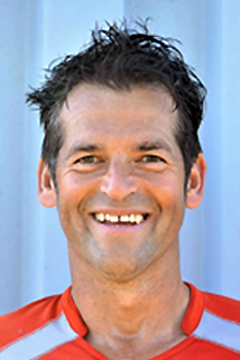 Ade Parsons has over 25 years of experience as rugby player in the UK.
He has spent the last 15 years coaching and developing rugby in Andalucía, Spain.
He has most recently dedicated his efforts to Club de Rugby del Estrecho in Sotogrande producing many successful teams throughout the age groups.
Ade has seen many of his players represent Andalucía at many age groups and knows what it takes to achieve success.
His dedication to developing rugby in this region is unrivalled.
Most recently, he along with business partner Guy Leleu have started an Andalusian invitation team called Los Pirates, who are able to compete with strong touring teams from the UK & Europe that come on tour to Spain.
UK Playing Experience
325 League Appearances
Birmingham Moseley RFC 1984-91
Worcester Warriors RFC 1991 – 1997
Stourbridge RFC 1997 – 2000
Bromsgrove RFC 2000 – 2002
Honours
England U16, U18 & U19
Midlands Division
North Midlands Division
Greater Birmingham County
Worcester & Hereford County
Staffordshire County
Shropshire County